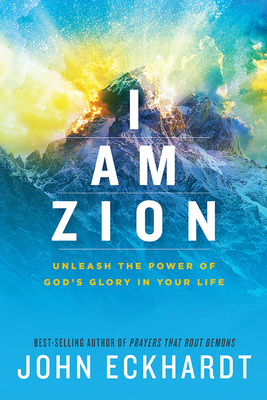 I Am Zion (Paperback)
Unleash the Power of God's Glory in Your Life
Charisma House, 9781629996219, 240pp.
Publication Date: January 7, 2020
* Individual store prices may vary.
Description
Zion is not just a place in Israel. It's a spiritual reality in you.
Best-selling author John Eckhardt
gives a fresh revelation of our identity as "Zion," the place in which God dwells. In applying the characteristics and blessings in Isaiah 60, this book will teach readers how to do the following:
Access the hidden benefits of Zion, the dwelling place of God
Understand the glory of God and unlock its benefits
Expand to new levels of faith that release blessing, healing, deliverance, promotion, and increase
Enter into the glory of God through the gateway of worship
Get deliverance from all that hinders you from entering into the glory realm
If we don't understand the benefits that are available to us, we won't seek after them. Harness the reality that we are the dwelling place of God and experience the amazing blessings that are waiting for us. This book will show you who you are in Christ so that you can experience blessing, healing, deliverance, wealth, and promotion in your life.
Also Available in Spanish
ISBN-13:
978-1-62999-285-3
E-Book ISBN:
978-1-62999-286-0
OTHER BOOKS BY JOHN ECKHARDT:
The Psalm 112 Promise (2018)
ISBN-13:
978-1629994741
Scriptures for Worship, Holiness, and the Nature of God (2018)
ISBN-13:
978-1629994932
Desperate Prayers for Desperate Times (2018)
ISBN-13:
978-1629995359.
About the Author
Apostle John Eckhardt is overseer of Crusaders Ministries, located in Chicago, Illinois. Gifted with a strong apostolic call, he has ministered throughout the United States and overseas in more than eighty nations. He is a sought-after international conference speaker, produces a weekly television program called Perfecting the Saints, and has authored more than twenty books.