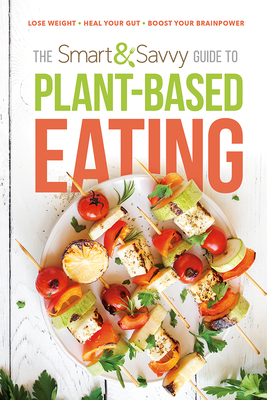 The Smart and Savvy Guide to Plant-Based Eating (Paperback)
Lose Weight. Heal Your Gut. Boost Your Brainpower.
Siloam Press, 9781629996981, 224pp.
Publication Date: March 3, 2020
* Individual store prices may vary.
Description
The best food comes from the earth. This book will show you how to cook appetizing meals that will help you feel better, look younger, and live longer. The virtues of vegetarian, vegan, and raw foods are more popular than ever in both cookbooks and restaurant menus. Readers will learn to prevent chronic illness, lose weight, and improve their overall health with plant-based replacements for meat, eggs, dairy, and more. A quick-start guide includes delicious, easy, healthy recipes for both cooked and raw foods. OTHER BOOKS IN THIS SERIES:
The Smart and Savvy Guide to Superfoods (2020)
ISBN: 978-1-62999-696-7

About the Author
Siloam Brand Vision: Motivating people toward healthy living in body, mind, and spirit. Siloam Brand Promise: To health-conscious people seeking an integrative approach to wellness, Siloam is the leading publisher of biblically based health resources that provide credible and innovative solutions to feel better and live longer.