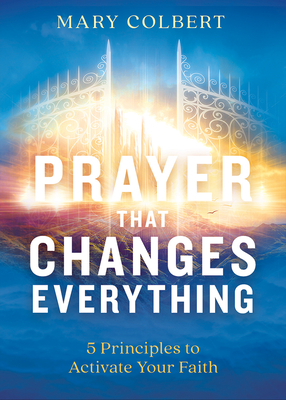 Prayer That Changes Everything (Paperback)
5 Principles to Activate Your Faith
Charisma House, 9781629997230, 144pp.
Publication Date: April 7, 2020
* Individual store prices may vary.
Description
A revived faith starts with a revived prayer life.
This book will help you develop the faith and prayer life that God desires for you. What if your communication with God became as vibrant as the interaction between you and your best friend? What if God literally responded to your praise, your worship, and your requests? This is absolutely God's will for your prayer life For many, prayer is only a matter of blessing their food, asking for help during a crisis, or whispering a need when they feel they are at the end of their rope. Unfortunately, this barely scratches the surface of the prayer life God wants to share with us. In
Prayer That Changes Everything
, Mary Colbert unpacks five principles to revolutionize readers' faith and help them experience the full dimension of the relationship they can have with God through prayer. She challenges readers to:
Recognize that faith is alive and must be in action
Live with a faith that excites God
Realize that faith is the substance of all things
See the thing they want God to do as done and begin to praise Him for it; and know that love is the fuel
Whether a new believer or a longtime Christian, each reader will find accessible, fresh insights into prayer and practical wisdom that will revitalize his or her prayer life and transform his or her relationship with God.
About the Author
Mary Colbert is the New York Times best-selling coauthor, with her husband, Don Colbert, MD, of The Seven Pillars of Health; author of 13 Women You Should Never Marry: And How Every Man Can Recognize Them; and coauthor of The Trump Prophecies, which was made into a feature film. Having attended Oral Roberts University and Rhema Bible Training College, she is an ordained minister, a former member of Oral Roberts University's Board of Regents, and a current member of President Trump's evangelical advisory board along with her husband. She is also the founder of Nation Builders, a national prayer line dedicated to praying for the United States and for the wisdom of God. Nation Builders has grown to tens of thousands joining the call in all fifty states, including many of the most influential pastors in America.