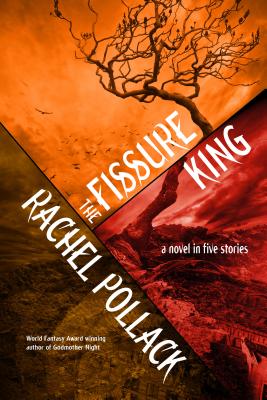 The Fissure King (Paperback)
A Novel in Five Stories
Underland Press, 9781630230128, 384pp.
Publication Date: October 10, 2017
Other Editions of This Title:
Paperback (5/7/2019)
MP3 CD (11/1/2017)
Compact Disc (10/10/2017)
* Individual store prices may vary.
Description
Inspired equally by the classic TV noir Western, Have Gun, Will Travel, and Vladimir Nabokov's most daring novel, Pale Fire, multiple award-winning writer Rachel Pollack brings us the adventures of Jack Shade, occult "Traveler" and modern shaman for hire. Jack has a secret, and this hidden part of his past sends him on a journey through spells and gateways to other worlds, each one stranger than the last, filled with such figures as professional Dream Hunters, gangster magicians, an invisible spirit fox named Ray, an elegant Jinni named Archie, and the Queen of Eyes--holder of all oracular power in the world. From the high stakes poker table in the H tel de R ve Noire, to the deadly Forest Of Souls, to a cave where he must trap a sixty-five thousand year old demon, Jack flows in and out of this world. Even when his own dream duplicate hires him to kill himself, Jack is mercury in motion--Jack the Nimble, Jack the Quick--until he runs out of tricks and must face his greatest fear. The Fissure King: A Novel In Five Stories collects the four existing Jack Shade novellas, plus a new story that will require Jack's greatest sacrifice and change his very existence.
About the Author
Rachel Pollack is the author of forty books, including Godmother Night, winner of the World Fantasy Award, Unquenchable Fire, winner of the Arthur C. Clarke Award, and Temporary Agency, short-listed for the Nebula Award. She is also a poet, a translator, a comics writer, and the author of a series of best-selling books about Tarot cards, including 78 Degrees Of Wisdom, in print continuously since 1980. Her work has been translated into fifteen languages and sold around the world. She has lectured and taught on five continents.
or
Not Currently Available for Direct Purchase