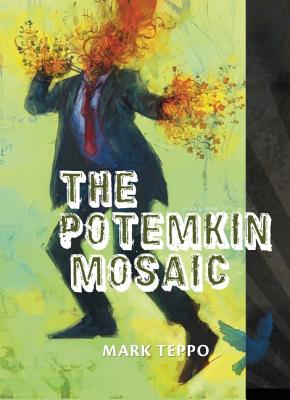 The Potemkin Mosaic
Paperback

* Individual store prices may vary.
Other Editions of This Title:
Paperback (1/23/2018)
Description
The Potemkin Mosaic is the dream journal of a man who is losing his mind. Black market dream doctor Harry Potemkin edits people's memories for a living, and when he suspects that his own memories are being edited, he starts writing down his dreams. As Harry deconstructs his dreams, he discovers that he -- Harry Potemkin -- may not be a real person. His entire life might be nothing more than a persona adopted by someone else as a way of coping with mental trauma. As Harry falls farther and farther into the dream world, he discovers both a secret history of dreams and a covert conspiracy run by a pharmaceutical corporation who has been testing mind-altering drugs on unknown patients for decades. The Potemkin Mosaic turns traditional narrative problems on their heads. Harry's investigation into his identity is a surreal, self-devouring tour de force into the associative dreamscapes of contemporary consciousness. Who are we? may be the ultimate question we all face, but Harry takes it one step further and wonders: Who are we when we dream, and is that our true identity?
Rota Books, 9781630230166, 470pp.
Publication Date: May 10, 2016
About the Author
Mark Teppo is the author of nearly a dozen novels including Rudolph!, Lightbreaker, Heartland, and Earth Thirst. His works constantly challenge genre boundaries -- from restyling urban fantasy as occult noir to rebuilding the vampire trope as the basis of a 21st-century eco-thriller, to reinvigorating the pulp adventure tale with a healthy dose of historical martial arts expertise. Teppo was the show runner for The Foreworld Saga during its first season and was the head writer on The Mongoliad Cycle. He is the founder and publisher of Resurrection House, an independent publishing company which embodies a fierce affection for the printed book. He is a synthesist, a troubleshooter (and -maker), a cat herder, and an idea man. His favorite Tarot card is the Moon. He lives in Sumner, WA.
or
Not Currently Available for Direct Purchase