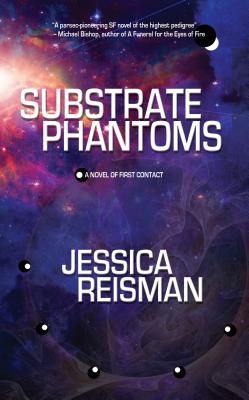 Substrate Phantoms (Paperback)
Arche Press, 9781630230333, 300pp.
Publication Date: May 16, 2017
* Individual store prices may vary.
Description
The space station Termagenti--hub of commerce, culture, and civilization--may be haunted. Dangerous power surges, inexplicable energy manifestations, and strange accidents plague the station. Even after generations of exploring deep space, humanity has yet to encounter another race, and yet, some believe that what is troubling the station may be an alien life form. Jhinsei and his operations team crawl throughout the station, one of many close-knit working groups that keep Termagenti operational. After an unexplained and deadly mishap takes his team from him, Jhinsei finds himself--for lack of a better word--haunted by his dead teammates. In fact, they may not be alone in taking up residence in his brain. He may have picked up a ghost--an alien intelligence that is using him to flee its dying ship. As Jhinsei struggles to understand what is happening to his sanity, inquisitive and dangerous members of the station's managing oligarchy begin to take an increasingly focused interest in him. Haunted by his past and the increasing urgent presence of another within his mind, Jhinsei flees the station for the nearby planet Ash, where he undertakes an exploration that will redefine friend, foe, self, and other. With Substrate Phantoms, Jessica Reisman offers an evocative and thought-provoking story of first contact, where who we are is questioned as much as who they might be.
About the Author
Jessica Reisman grew up on the east coast of the U.S., was a teenager on the west coast, and now lives in Austin, Texas. She dropped out of high school, but has a master's degree. She's been a writer, animal lover, devoted reader, and movie aficionado since she was a wee child. Her first novel came out in 2004; she has stories in a wide variety of magazines and anthologies.
or
Not Currently Available for Direct Purchase