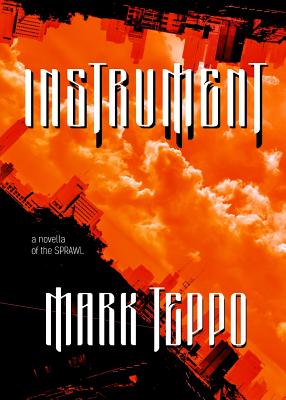 Instrument
Paperback

* Individual store prices may vary.
Description
The Brethren of Perpetual Silence were a monastic order who sought to build a sanctuary within the Sprawl. A place where people could escape from the noise and chaos that was life in the city. Until death came to their sanctuary and killed them. All but one, who was transformed into an unholy instrument.
Now, Mistral, an ex-cop who wanders the shadows of the Sprawl, must find their killers, and learn why some fear silence so much that they must destroy those who embrace it.
51325 Books, 9781630231477, 98pp.
Publication Date: January 29, 2019