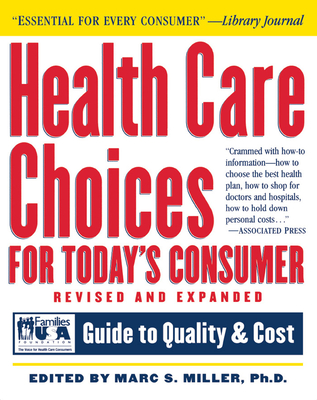 Health Care Choices for Today's Consumer (Hardcover)
Families Foundation USA Guide to Quality and Cost (Robert L. Bernstein)
Wiley, 9781630261009, 482pp.
Publication Date: July 11, 1997
* Individual store prices may vary.
Description
This is a comprehensive guide to the myriad health care choices that face today's families. It informs consumers of their options and helps them get the best, most affordable health care. It addresses the financial, insurance and legal concerns of health care as well as covering consumer rights, alternative health care, mental health, home care, workplace injuries and more. Written in a clear, straightforward style, it is an easy to use family reference that will help readers become active in directing their healthcare. The revised edition updates legal and financial information.
About the Author
FAMILIES USA FOUNDATION (Washington, D.C.) is a national nonprofit organization dedicated to ensuring that consumers are given a voice in shaping the U.S. health care system. It has 135,000 members.MARC S. MILLER, Ph.D., is the Director of Families USA's Health Care Choices project.