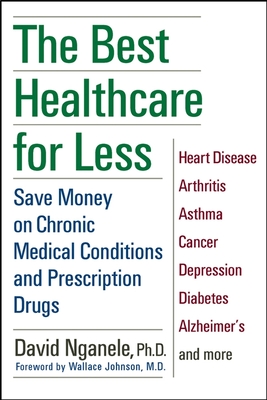 The Best Healthcare for Less (Hardcover)
Save Money on Chronic Medical Conditions and Prescription Drugs
Wiley, 9781630261863, 274pp.
Publication Date: April 25, 2003
* Individual store prices may vary.
Description
You can afford the care you need.
If you're one of the millions who suffer from medical conditions such as cancer, heart disease, or diabetes, you know that these illnesses can, over time, cause extreme financial hardship. In this timely, thorough resource, Dr. David Nganele helps you identify the drugs, programs, hospitals, and strategies that will significantly reduce your out-of-pocket expenses. You'll discover how you can better afford your healthcare without losing out on quality of care. This reassuring guide provides hope and relief from one of the most stressful aspects of dealing with a serious illness. Whether you have health insurance or not, if you have to deal with medical costs, this book will become a significant source of financial relief.
About the Author
DAVID NGANELE, Ph.D., is former president of the Eden Center for Diverse Health Communications, a medical education company focused on improving access to healthcare through education. Prior to joining Eden, he founded Harmony Health Communications, where he worked with pharmaceutical companies, community organizations, and physician groups to develop award-winning and innovative disease-management programs. Previously, Dr. Nganele worked at Pfizer in various product management capacities. His work has received media coverage in such publications as the New York Times as well as being featured on radio and television.