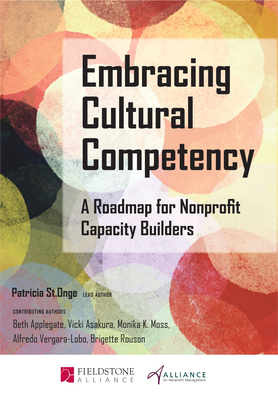 Embracing Cultural Competency
A Roadmap for Nonprofit Capacity Builders
Hardcover

* Individual store prices may vary.
Other Editions of This Title:
Paperback (7/10/2009)
Description
Start the Conversation No "how-to" manual exists on cultural competency. And, compared to other topics in nonprofit management, little exists on the skills and strategies needed to address racism and inequity. Building cultural competency is an ongoing journey that nonprofit leaders choose to take because they know the end result will be a more inclusive, connected, and effective organization. Patricia St. Onge and her contributing authors help readers grapple with the urgent issues that can transform capacity builders into change agents in the nonprofit sector. Embracing Cultural Competency starts the dialogue on how organizations can start building capacity. Nonprofit capacity builders will - discover a framework to help discuss issues related to cultural competency - learn about methods, practices, and values that define cultural competency and culturally based work in nonprofit capacity building - understand the complexities within ethnic communities - gain insights into the nature of institutionalized racism Through a range of methods--literature review, personal interviews, peer dialogue, insights of contributing authors--readers get a mosaic of perspectives that surround cultural competency. Plus, the book presents the insights of authors who represent five major ethnic communities in the United States: Asian/PacificIslander, American Indian, African American, White, and Latino.
Fieldstone Alliance, 9781630263232, 272pp.
Publication Date: July 10, 2009