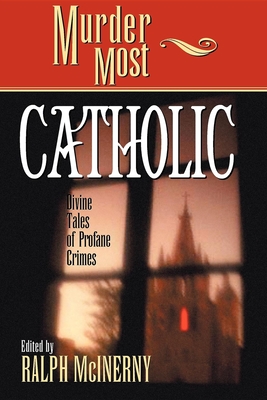 Murder Most Catholic (Hardcover)
Divine Tales of Profane Crimes
Cumberland House Publishing, 9781630263843, 256pp.
Publication Date: August 15, 2002
* Individual store prices may vary.
Description
The murder mysteries that make up this unusual anthology all have one thing in common: the hero or heroine who solves the crime is a Catholic cleric. Perhaps that should not be surprising, for since the time of G. K. Chesterton those who have explored stories with a religious belief or background have tended to place them in the Middle Ages. And during that time most Christians were in one way or another connected to the Catholic church. From Chesterton's classic priest-turned-detective Father Brown to Peter Tremayne's historical Celtic nun and lawyer, Sister Fidelma, religious men and women put aside their professional duties for a moment to take up an altogether different vocation for a short time--that of detective and solver of crimes unspeakable. The stories in this collection of Catholic clerical sleuthing includes: "Whispers of the Dead" by Peter Tremayne - "Bless Me Father, For I Have Sinned" by Ed Gorman - "Death by Fire" by Anne Perry and Malachi Saxon - "The Arrow of Ice" by Edward D. Hoch - "The Rag and Bone Man" by Lillian Stewart Carl - "Divine Justice" by Charles Meyer - "Cemetery of the Innocents" by Stephen Dentinger - "Veronica's Veil" by Monica Quill - "Lowly Death" by Margaret Frazer - "Ex Libris" by Kate Gallison - "A Clerical Error" by Michael Jecks - "Through a Glass, Darkly" by Kate Charles - "The Knight's Confession" by P. C. Doherty - "The Shorn Lamb" by Ralph McInerny.