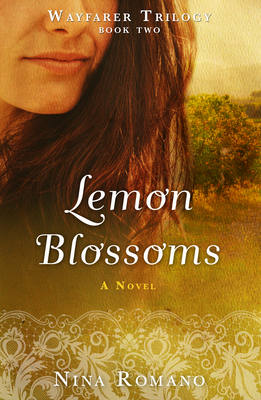 Lemon Blossoms (Wayfarer Trilogy #2) (Paperback)
Turner, 9781630269098, 352pp.
Publication Date: February 16, 2016
Other Editions of This Title:
Hardcover (2/16/2016)
* Individual store prices may vary.
Description
2016 Finalist for Romance, Foreword INDIE
Angelica Domenico is born in a blossoming lemon grove, a prophetic fusion of sweet bloom and bitter fruit on an island governed by volcanoes and earthquakes.
In the continuation of Nina Romano's epic Wayfarer Trilogy, an early childhood accident propels Angelica to battle trials in a world where proof of virginity is paramount. She suff ers the trauma of her aunt's death in childbirth and is catapulted on a voyage towards the nunnery to seek refuge from a fear of intimacy. Fate intervenes on the Feast of Crucifixion when Giacomo Scimenti enters the family shop, and Angelica feels herself rent by lightning the instant they come face to face.
Lemon Blossoms is the story of Angelica's struggle in pursuit of feminine identity and heritage while coping with the intricacies of loss, love, and yearning.
About the Author
Nina Romano earned an M.F.A. in Creative Writing from Florida International University. She's a world traveler and lover of history. She lived in Rome, Italy, for twenty years, and is fluent in Italian and Spanish. She authored a short story collection, "The Other Side of the Gates," and has published five poetry collections and two poetry chapbooks. Her most recent poetry collection is "Westward: Guided by Starfalls" and "Moonbows." Romano has been nominated twice for the Pushcart Prize." In America" is the final book in the Wayfarer Trilogy from Turner Publishing following the 2016 Independent Publisher Book Award gold medal-winning "The Secret Language of Women" and "Lemon Blossoms." More about the author at: www.ninaromano.com.