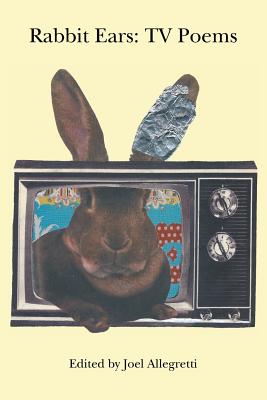 Rabbit Ears (Paperback)
TV Poems
NYQ Books, 9781630450151, 348pp.
Publication Date: December 1, 2015
* Individual store prices may vary.
Description
RABBIT EARS: TV POEMS is a poetic tribute to the medium that has influenced America's tastes, opinions, politics, language, and lifestyles: television. Within its pages, you'll read narrative poems, persona poems, poems that employ found text, formal poems, prose poems, haiku and senryu, and poems that incorporate non-poetic forms, like the interview and screenplay. Edited by Joel Allegretti, the anthology contains 129 poems by 130 nationally known and emerging poets including Billy Collins, Ellen Bass, Dorianne Laux, Aram Saroyan, Timothy Liu, Tony Hoagland, and Hal Sirowitz. The title, named for the pair of indoor TV antennae developed in the 1950s, comes courtesy of former U.S. Poet Laureate Billy Collins. These poems explore a robust array of subjects: the history and early days of TV, sit-coms, children's programming, the news, horror and science fiction, detective shows, soap operas and romance, reality TV, and commercials, among others. The poems are funny, poignant, witty, mysterious, and educational. In short, the poems are much like TV itself.