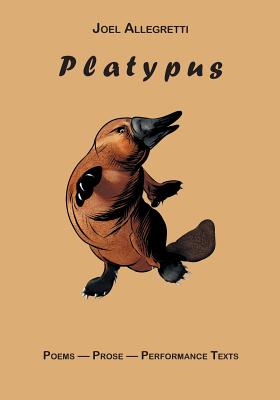 Platypus (Paperback)
NYQ Books, 9781630450342, 120pp.
Publication Date: July 10, 2017
Description
Poetry. Fiction. Drama. Joel Allegretti's PLATYPUS presents the reader with, among other treats, a cento meant to be in the voice of Victor Frankenstein, a ghazal composed of the generic names of psychotropic drugs, and a tribute to the thirty-three villains from the 1960s Batman TV series. Featuring poems, short stories, Fluxus-inspired instruction pieces, and even text art, PLATYPUS is a hybrid work named after the ultimate hybrid animal.
Advertisement