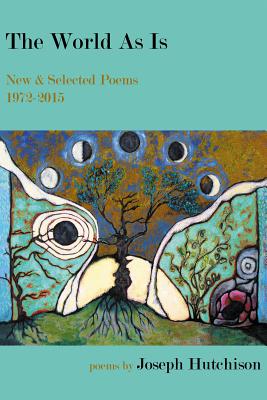 The World as Is (Hardcover)
New & Selected Poems, 1972-2015
NYQ Books, 9781630450373, 288pp.
Publication Date: October 1, 2016
Other Editions of This Title:
Paperback (10/1/2016)
* Individual store prices may vary.
Description
In THE WORLD AS IS: NEW & SELECTED POEMS, 1972-2015, Colorado Poet Laureate Joseph Hutchison gives voice to pain and passion, sorrow and joy, longing and exaltation. His poems seem to result from a wrestling with angels-the angels of transformation we all must confront to survive what Robert Penn Warren called "this century, and moment, of mania." This poetry, dark as it can be, is also filled with compassion for the wounded psyche, the torn family, the persistence of nature, the gift of deep love, and the healing power of art. These poems sing with a sensuousness born of experience, insisting that there is more to everything than meets the eye. As Paul luard put it, "There is another world, but it is in this one." The world as is.