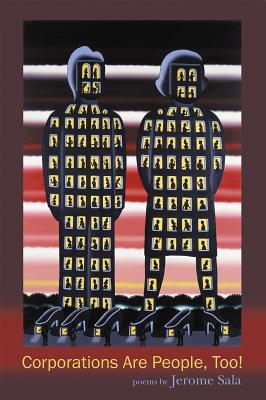 Corporations Are People, Too! (Paperback)
NYQ Books, 9781630450434, 108pp.
Publication Date: May 5, 2017
Description
Poetry. As is well known, the Fourteenth Amendment to the US Constitution enables a corporation to be considered a person--with many of the rights granted to (human) individuals. But has anyone considered how this person might talk, or, for that matter, write poems? CORPORATIONS ARE PEOPLE, TOO is the first to explore such an idea. It begins with thirty "Corporate Sonnets," many constructed out of the corporate speak we hear and use ourselves every day. Then it goes on to examine how this language becomes part of who we are--from the products we consume, and their meanings, to the ways we think and speculate. The result is something new--both elevated and crass at the same time. The great American pragmatist philosopher John Dewey urged thinkers of his own time to "acknowledge the significance of economic factors in life, rather than evading the issue." In a witty, satirical and entertaining manner--that employs both traditional and innovative forms--this collection takes up that challenge for today.
Advertisement