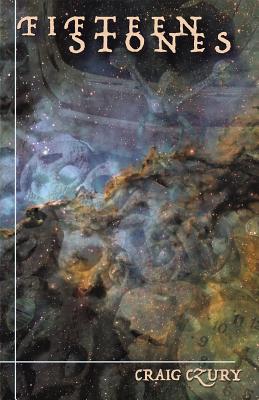 Fifteen Stones (Paperback)
NYQ Books, 9781630450472, 84pp.
Publication Date: September 8, 2017
Description
In Fifteen Stones, Craig Czury traverses multiple continents, dimensions and decades. It is a magnetic web of words, woven from fish scales, seaweed, handlebars and tire treads, reaching across an ephemeral geography between coast lines and chalk lines. Czury steps neatly out of the white space on his page, pats his hair down like since a kid, and dives into the form of prose for these poems. Written in four sections, part one is from northern Italy, written while tooling around town by bike. Part two is a playful bob and weave, slipping between the serious and the absurd, wondering if there is a difference. Part three slices down the coast in Chile, the way one cuts into an avocado, hungry for the ripe spirit inside. In the final section, he gives the band free reign, moving into a smooth cacophony of form and improvisation. If, as Edmond JabEs says, "Every work is a hymn from the other side of memory to a memory that is spellbound," then Fifteen Stones is Czury's hymnal and he is both choir and conductor, leading all of his ghosts in glorious song.
Advertisement