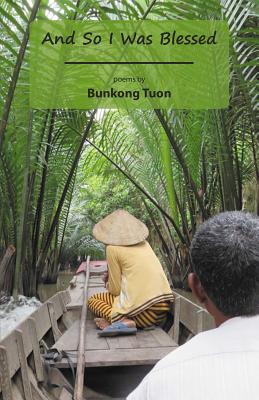 And So I Was Blessed (Paperback)
NYQ Books, 9781630450526, 100pp.
Publication Date: October 9, 2017
Description
Poetry. Asian & Asian American Studies. AND SO I WAS BLESSED weaves together three narrative strands: a tourist visiting Viet Nam, a son sojourning to his father's village in the Mekong Delta, and a professor leading his students on a term abroad, all for the first time. Running throughout this poetry collection is the refrain of the central character--the tourist, son, and professor--missing the daughter he left behind. This is a book about history and memory, tourism and education, arrival and departure, loss and alienation, longing and misrecognition, and above all, a father's love for his daughter.

"In Bunkong Tuon's second collection, AND SO I WAS BLESSED, we go with him as he visits his father's village. His grandmother, aunts, and uncles welcome him warmly, passing down family folklore with humor, and he learns all about the love his father had for him, the love he always missed. Gratefully, he accepts these gifts, these blessings, and brings them home to his wife, his newborn daughter, and to us, his most fortunate readers, to enrich our lives."--Tony Gloeggler.
Advertisement