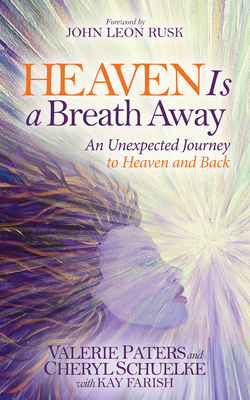 Heaven Is a Breath Away (Paperback)
An Unexpected Journey to Heaven and Back (Morgan James Faith)
Morgan James Faith, 9781630473044, 224pp.
Publication Date: April 7, 2015
* Individual store prices may vary.
Description
When a massive pileup on an Arizona highway caused Valerie Paters and her Jeep to be entombed beneath a semi truck in a blinding snowstorm, it seemed certain that her life would soon end. Once extracted from the mangled metal, and suffering from massive injuries, Valerie was hospitalized and placed on life support while doctors waited to harvest her organs. But Valerie was more alive than she had ever been. As she stood in the radiant presence of Jesus. He wrapped her into Himself, assuring her of His love and of the promise that heaven is only a breath away.
Heaven Is a Breath Away is a thrilling first hand account of the home that awaits Christians when they draw their last breath here on earth. With open arms, Christ welcomes to heaven those who belong to Him. Rarely has this vision been told in such exquisite detail. It will undoubtedly comfort those who have lost loved ones or are near death themselves. Heaven Is a Breath Away gives hope and encourages faith by sharing the heaven Jesus promised-a real place, magnificent in scope and beauty, permeated with iridescence, and alive with divine energy and love.
About the Author
In March 2000, Valerie Paters had a near-death experience when a traffic accident left her pinned beneath a semi truck. With her body functioning by way of life support, Valerie went to heaven, where she met Jesus face-to-face and discovered the unimaginable beauty of the place. Meanwhile her sister, Cheryl Schuelke, was shown a vision of Valerie swimming in a crystal stream with Jesus. Cheryl obeyed the prompting to pray Valerie back from heaven, and Valerie came back! The two have shared their story nationally and internationally, on television, at conferences, and in churches.