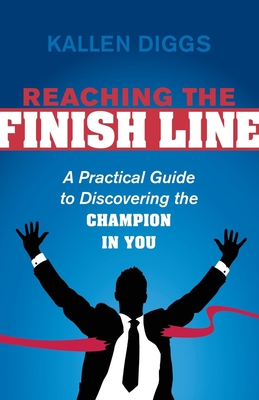 Reaching the Finish Line (Paperback)
A Practical Guide to Discovering the Champion in You
Morgan James Publishing, 9781630473785, 226pp.
Publication Date: May 5, 2015
* Individual store prices may vary.
Description
For some people, a goal is just a good idea. For others, a goal is a necessary requirement before one embarks on their quest. Most people are stuck in their jobs due to a lack of faith in their potential. "Reaching The Finish Line" shares research and discoveries on what hinders people from reaching their goals and what people can do to become successful achievers. You will learn several life changing opportunities that are rarely known by the public.
*How To Find A Great Career Without A HS Diploma
*How To Graduate With A Bachelor's Degree In 1 Year
*How To Change Careers Without Going Back To College
*How To Work From Home For The Rest Of Your Life
*How To Make A 6 Figure Salary In Real Estate Without A License or Prior Experience
"Reaching The Finish Line" includes in-depth chapters offering you a variety of career options, based on your preferences and current situation. If you have always wanted to become the person that you dreamed about, look no further for this is the book that will make the difference.
About the Author
Kallen Diggs is the founder of Reaching the Finish Line. Kallen has helped hundreds of people reach the finish line through his lectures, career consulting, and coaching programs. He lives in Austin, Texas and enjoys hiking, watching documentaries, and traveling abroad. You can learn more about Kallen and his offerings by visiting his website REACHINGTHEFINISHLINE.COM