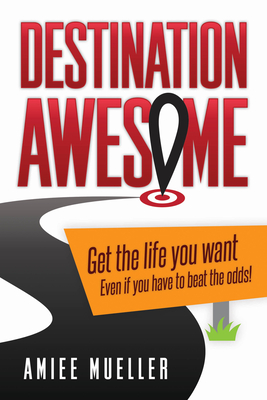 Destination Awesome (Paperback)
Get the Life You Want Even If You Have to Beat the Odds
Morgan James Publishing, 9781630475031, 210pp.
Publication Date: September 8, 2015
* Individual store prices may vary.
Description
In Destination Awesome, Amiee Mueller shows how you can have the life you desire by sharing stories of young adults who succeeded against all odds, herself included. Mueller reveals how she became the only member of her family to escape a poverty-stricken, unstable, and physically and emotionally wounding environment. The book shares multiple strategies that will help the reader develop the relationships, characteristics, and behaviors that will lead them to their desired destination; each chapter teaches a relatable lesson and outlines an action step that can be completed in ten minutes or less.
About the Author
After graduating at the top of her college class, Destination Awesome author Amiee Mueller opened her first business. Experiencing award-winning success and earning six figures by age twenty-five, she began mentoring other young adults and has helped over a thousand on their paths to personal and professional success. Mueller is a sought-after speaker and trainer, the founder of AmieeMueller.com--which helps young adults achieve personal, professional, and academic success--an advisory board member for the Front Row Foundation, and vice president of Vast Action, Inc., a company dedicated to the success and support of entrepreneurs.