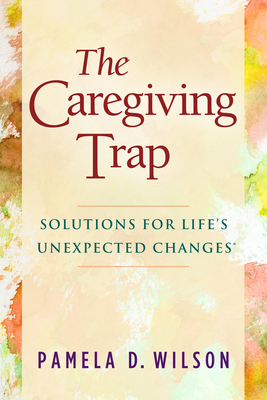 The Caregiving Trap
Solutions for Life's Unexpected Changes
Paperback

* Individual store prices may vary.
Description
The Caregiving Trap combines the authentic life and professional experience of Pamela D. Wilson, who provides recommendations for overwhelmed and frustrated caregivers who themselves may one day need care. The Caregiving Trap includes stories about Pamela's actual personal and professional experience along with end of chapter exercises to support caregivers.
Common caregiving issues include:
A sense of duty and obligation to provide care that damages family relationships
Emotional and financial challenges resulting in denial of care needs
Ignorance of predictive events that result in situations of crises or harm
Delayed decision making and lack of planning resulting in limited choices
Minimum standards of care supporting the need for advocacy.
Morgan James Publishing, 9781630475352, 300pp.
Publication Date: October 6, 2015
About the Author
Pamela D. Wilson CSA, MS, BS/BA, CG an expert in the field of caregiving has personally helped thousands of family and professional caregivers since 2000 in her career as an advocate, a care navigator and a caregiving educator. Pamela's career experience has a professional and personal foundation with the loss of both parents, a sister and a brother before the age of forty. Pamela produced and hosted a weekly radio program, The Caring Generation, from 2009-2011 on 630 KHOW-AM Radio in Denver and this program is the foundation for her book and the educational website in her name