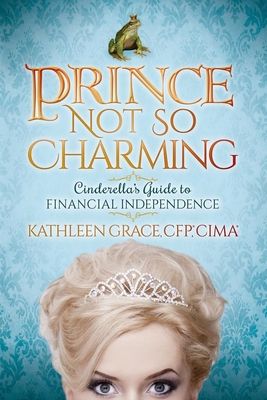 Prince Not So Charming: Cinderellaas Guide to Financial Independence (Paperback)
Cinderellaas Guide to Financial Independence
Morgan James Publishing, 9781630476342, 300pp.
Publication Date: February 2, 2016
Description
In"Prince Not So Charming," you will take a riveting journey with Cinderella as she navigates romance, emotional upheaval, and near-financial-death experiences--all of which lead her to findinner strengthdespite seemingly insurmountable setbacks.
Nine out of ten womenwill be solely responsible for their finances at some point in their lives."Prince Not So Charming," is a call to action that willinspire and empower youto take control of your finances regardless of the obstacles you face, plus you ll learn:
Strategiesfor women to regain power and avoid financial ruin
The importance of and how to maintainfinancial independence--whether you're married, single, or contemplating divorce
Financial strategiesto help you safeguard yourself and those you love
Ideas toreduce the financial and emotional burdensof divorce
Whether you're a high-powered executive or a single mom struggling to make ends meet, "Prince Not So Charming"will encourage you to claim your power tocreate and protect your financial future.
About the Author
Kathleen Grace, CFP, CIMA, is a Managing Director of United Capital Financial Advisers, LLC. For over 23 years, Kathleen has provided sophisticated financial and estate tax planning strategies to Fortune 500 executives, affluent multigenerational families, entrepreneurs, and institutions by serving as her clients' Chief Financial Officer (CFO). Kathleen earned her Bachelor of Business Administration in Finance from the University of Miami and her CFP certification from the Wayne Huizenga School of Business at Nova Southeastern University. In addition, Kathleen was awarded the CIMA designation from the Investment Management Consultants Association with education and curriculum through the Wharton School of Business.
Advertisement