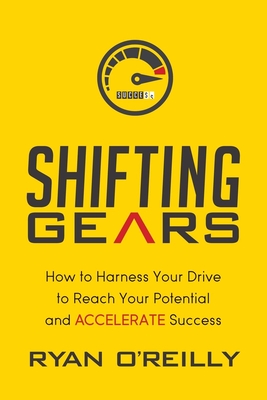 Shifting Gears
How to Harness Your Drive to Reach Your Potential and Accelerate Success
Paperback

* Individual store prices may vary.
Other Editions of This Title:
Hardcover (8/16/2016)
Description
Sometimes in life you hit plateaus where you know deep down that there must be something more, but you aren't sure what it is. It can feel like you're stuck in neutral--revving the engine as hard as you can, but not going anywhere. It's frustrating, to say the least If you don't know how to drive a car, it's easy to blame the vehicle for your lack of progress--just like it's easy to blame your boss or your circumstances. The truth is it's you who has to reach down and shift the gears so you can move forward. The same is true in life.
Are you ready to drive forward to your next level of success in your life and your career?
Morgan James Publishing, 9781630478520, 174pp.
Publication Date: August 16, 2016
About the Author
As a professional speaker and executive coach, Ryan helps business leaders and entrepreneurs build high performing teams, break through plateaus and realize their true potential. Ryan worked for 15 years as a sales leader for three Fortune 100 Tech Companies including Apple and Dell and has worked in California, Australia, UK & Ireland. Taking that experience with him Ryan now follows his true passion--helping others drive forward and reach their dreams. Ryan is also an adventure cyclist and keen marathoner and uses the lessons he learns from sports in his keynote speeches, workshops and 1:1 coaching sessions.