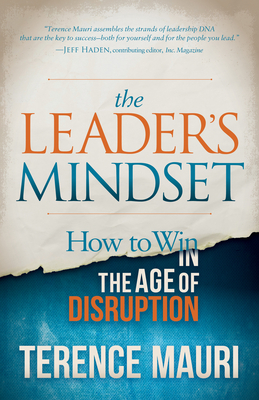 The Leader's Mindset (Paperback)
How to Win in the Age of Disruption
Morgan James Publishing, 9781630478780, 158pp.
Publication Date: October 4, 2016
Description
Want to be a better leader? Read "The Leader's Mindset" and then DO WHAT IT TELLS YOU TO DO You won t regret it. --- Chester Elton, New York Times bestselling author of "All In.
About the Author
Terence Mauri is an author, keynote speaker, mentor and advisor to some of the world's most successful companies. He has been recognized as an Inc. magazine Top 100 Leadership Expert and Top 100 Leadership Thinker to follow on Twitter (@terencemauri). Terence serves as a mentor for Future Ideas (www.futureideas.org), an international panel of experts that includes some of the world's biggest thinkers, such as Dan Pink (Drive), Richard Florida (Rotman School, University of Toronto), and Rita McGrath (associate professor at the Columbia University Graduate School of Business). He is also a lead host for 9others.com, a thriving forum for connecting entrepreneurs around the world. You can reach Terence Mauri at www.terencemauri.com.
Advertisement