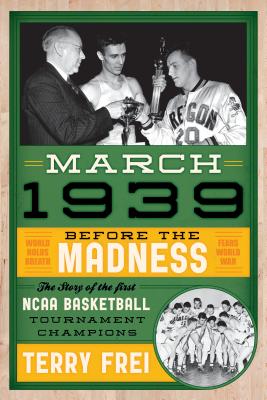 March 1939: Before the Madness: The Story of the First NCAA Basketball Tournament Champions (Paperback)
Before the Madness: The Story of the First NCAA Basketball Tournament Champions
Lyons Press, 9781630761998, 260pp.
Publication Date: February 1, 2016
About the Author
Award-winning journalist, author, and screenwriter Terry Frei is in his second stint at the Denver Post. He has been sports columnist for the Portland Oregonian, a football writer for the Sporting News, and an ESPN.com hockey columnist. Among his six previous books are Third Down and a War to Go, 77: Denver, the Broncos, and a Coming of Age, and Olympic Affair. His web site is www.terryfrei.com."
Advertisement