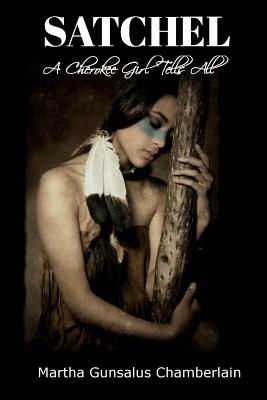 Satchel (Paperback)
A Cherokee Girl Tells All
Carypress, 9781631030208, 226pp.
Publication Date: March 9, 2016
* Individual store prices may vary.
Description
Joseph Campbell suggested that we would do well to study the mythology of the land where we live instead of limiting ourselves to Greek and Hebrew mythology. Drawing from her own land, Martha Chamberlain immerses and enlightens us with skillfully interwoven stories of Cherokee history and culture in an impressively imaginative tale. Her compelling narrative includes rich and tragic elements related to histories of both Cherokee and enslaved Africans who lived among the Moravians who settled Salem, North Carolina, in the nineteenth century. Prepare to be touched and inspired by the courage of central characters faced with extreme oppression by not only white settlers and government officials, but also traitors among their own people, at times blinded by their own concepts of truth, justice and mercy. Her story conveys cherished values and traditions that bear witness to living what the Cherokee call Duyukta-the path of being in balance and harmony. - Larry Ousley, Director of the Intentional Growth Center, Lake Junaluska, North Carolina.
About the Author
Martha Gunsalus Chamberlain's previously published books include A Love Affair with India and The Ultimate Flight. Now with Satchel, she writes her first historical fiction. Chamberlain lives and breathes history where she resides with her husband in their home built in 1832 in Old Salem, North Carolina, settled by Moravians 250 years ago. For more information, please visit: www.ChamberlainBooks.com