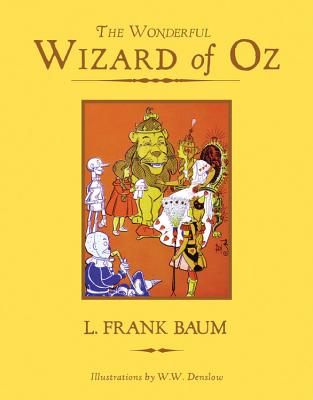 The Wonderful Wizard of Oz (Hardcover)
Race Point Publishing, 9781631060410, 170pp.
Publication Date: February 27, 2015
Description
Embark on a wonderful journey with Dorothy Gale to the land of Oz with this classic story by L. Frank Baum.
Originally published in 1900, this is the book that inspired both the successful 1902 Broadway play and the 1939 film, which is one of the most beloved movies of all time. The Wonderful Wizard of Oz is the American classic that follows Dorothy Gale through the Land of Oz to the Emerald City to find her way back home to Kansas. As she journeys along the yellow brick road, she befriends the scarecrow, the tin man, and the cowardly lion and has many adventures. This collectible edition, packaged in a beautiful, vibrant clothbound hardcover, is unabridged and includes 24 color illustrations by W.W. Denslow.
About the Author
L. Frank Baum (1856-1919) was a prolific American writer, who also attempted to adapt his writing to stage and screen, including turning the The Wonderful Wizard of Oz into a musical in 1902. Due to the success of the original book, he wrote an addional thirteen Oz books.
Advertisement