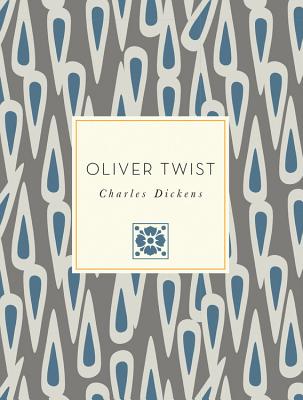 Oliver Twist (Knickerbocker Classics) (Paperback)
Race Point Publishing, 9781631060724, 500pp.
Publication Date: February 27, 2015
Other Editions of This Title:
Paperback (1/31/2018)
Paperback (11/22/2015)
Paperback (1/20/2017)
Paperback (11/28/2015)
Paperback (4/27/2017)
Paperback (12/15/2016)
Paperback (3/16/2017)
Paperback (8/14/2017)
Paperback (10/20/2016)
Paperback (6/20/2016)
Paperback (11/29/2014)
Paperback (12/25/2017)
Paperback (12/3/2016)
Paperback (8/12/2017)
Paperback (12/8/2014)
Paperback (11/22/2015)
Paperback (12/3/2017)
Paperback, Malayalam (3/1/2015)
* Individual store prices may vary.
Description
Enjoy the classic rising-from-adversity tale of the little boy who only wants more.
A favorite among young readers and adults alike, Charles Dickens' second novel, Oliver Twist, was first published in 1838 and has been made into a number of stage, television, and film adaptations, including the 1968 Academy Award-winning film.
Oliver Twist tells the tale of the orphan Oliver, who is sent from the miserable conditions of a workhouse to work for an undertaker. He escapes, only to get caught up with the Artful Dodgers, a street gang of young pickpockets, led by the evil Fagin. Despite Oliver's bad start in life, he is able to rise above his circumstances.
Dickens' book was one of the first to realistically portray the seedy street life in Victorian London, bringing attention to the plight of child labor and street urchins. Dickens believed that novels shouldn't just entertain, but should help people understand each other and see the goodness inherent in every person. He thought that fair play and honesty, if not thwarted by some external force, is the natural order of life. However, this can be irretrievably lost if it is subjected to ungoverned corrupting influences.
It's a little melodrama, a little adventure, and a lot of fun to read. Complete and unabridged, this elegantly designed, clothbound edition features an elastic closure and a new introduction by Monica Feinberg Cohen.
About the Author
A prolific writer in Victorian England, Charles Dickens wrote most of his works in serial format, publishing chapters on a weekly or monthly basis. His writing improved because of he was able to hear the criticism from the previous installments and mold his writing to be appealing to the public. Poor from birth, Dickens used his elevated status to encourage empathy and philanthropy.
Monica F. Cohen is Adjunct Assistant Professor of English at Columbia University and Instructor in the English Department at Barnard College. She is author of Professional Domesticity in the Victorian Novel: Women, Work and Home and numerous articles on topics significant to the nineteenth-century novel and Victorian culture.