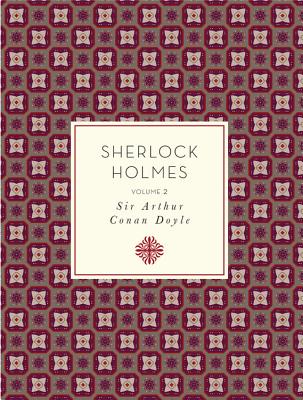 Sherlock Holmes (Paperback)
Volume 2 (Knickerbocker Classics)
Race Point Publishing, 9781631061486, 460pp.
Publication Date: September 15, 2015
* Individual store prices may vary.
Description
A stunning gift edition boasting the early tales of Sherlock Holmes, including a full-length novel and more short stories.
Sherlock Holmes: Volume 2 continues the exciting adventures of the world's most famous pipe-smoking detective, Sherlock Holmes, featuring the works of Sir Arthur Conan Doyle. Included are the short story collection The Memoirs of Sherlock Holmes (1894) and the novel The Hound of the Baskervilles (1902).
From his home, 221B Baker Street in London, the legendary Sherlock Holmes (accompanied by his loyal companion and chronicler, Dr. Watson) employs his mastery of deductive reasoning and expert sleuthing to solve an arraying of complex and harrowing cases, baffling the police and becoming internationally renowned for his remarkable observations and even more eccentric habits.
Complete and unabridged, this elegantly designed clothbound edition features an elastic closure and a new introduction by Doug Elliott.
About the Author
Sir Arthur Conan Doyle (1859–1930) was a Scottish physician and prolific writer of fiction and nonfiction. He is most well known for his four novels and fifty-six short stories featuring the legendary and eccentric detective Sherlock Holmes. Holmes was modeled after Doyle's colleague, physician and surgeon Dr. Joseph Bell, who had been known for his acute powers of deductive observation. In his real life, Doyle worked in the name of justice too. He personally investigated two cases of innocent men who had been wrongfully imprisoned and helped to get them exonerated for their "crimes."
Douglas Elliott has been writing about the life and works of Sir Arthur Conan Doyle for over twenty-five years. He is the author of The Curious Incident of the Missing Link: Arthur Conan Doyle and Piltdown Man, and co-editor of The Annotated White Company.
or
Not Currently Available for Direct Purchase