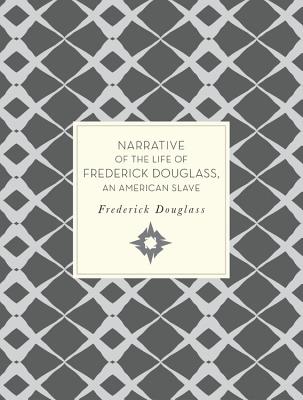 Narrative of the Life of Frederick Douglass, An American Slave (Knickerbocker Classics) (Paperback)
Race Point Publishing, 9781631063275, 256pp.
Publication Date: March 1, 2017
Other Editions of This Title:
Paperback (8/29/2016)
Paperback (8/11/2017)
Paperback (4/24/2016)
Paperback (9/21/2016)
Paperback (2/9/2017)
Paperback (6/4/2017)
Paperback (11/19/2016)
Paperback (8/21/2016)
Paperback (2/13/2018)
Paperback (9/2/2017)
Paperback (11/28/2017)
Paperback (3/11/2017)
Paperback (3/1/2018)
Paperback (3/25/2017)
* Individual store prices may vary.
Description
Former slave and abolitionist Frederick Douglass tells his incredible, painful story of going from a slave to a free man and eventually an abolitionist leader.
The Narrative of the Life of Frederick Douglass, An American Slave is widely considered to be the most significant work to have been written by a former slave. This memoir, first published in 1845 set the tone for the American abolitionist movement. Within four months of its publication, more than five thousand copies had made their ways into the hands of the American people. 

Part of what made this memoir so key, was that it not only described Douglass' life as a slave, but it also reveals his tremendous journey to becoming a free man. Douglass would go on to become a leader in the abolitionist movement with his future anti-slavery writings.

Key reading for sociologists and historians this elegantly designed clothbound edition features an elastic closure and a new introduction by Eric A. Hairston.
About the Author
Frederick Douglass (1818-1895) was an African American social reformer, orator, writer, and statesman. After escaping from slavery, he became a leader of the abolitionist movement, gaining note for his dazzling oratory and incisive antislavery writing. He is one of the most famous African Americans of all time and his memoirs continue to be studied by historians and enthusiasts today, nearly 150 years after the Civil War.
Eric Ashley Hairston is Associate Professor of English and Director of the Center for Law and Humanities at Elon University. He holds a Ph.D. in English Language and Literature from the University of Virginia and a J.D. from the University of North Carolina and is author of The Ebony Column: Classics, Civilization and the African American Reclamation of the West.
or
Not Currently Available for Direct Purchase