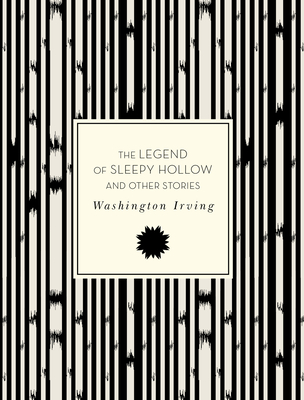 The Legend of Sleepy Hollow and Other Stories (Knickerbocker Classics) (Paperback)
Race Point Publishing, 9781631064227, 400pp.
Publication Date: October 1, 2017
Other Editions of This Title:
Paperback (10/26/2017)
Hardcover (10/18/2016)
* Individual store prices may vary.
Description
Experience the timeless short stories by Washington Irving, The Legend of Sleepy Hollow and Other Stories features The Legend of Sleepy Hollow and Rip Van Winkle, and others.

Washington Irving's short stories have captured the imaginations of generations since they were originally published in the early nineteenth century. His stories were sometimes chilling, and sometimes reflect society, but they are consistently filled with adventure and a joy to read. 

Irving's timeless characters like Ichabod Crane, the Headless Horseman, and Rip Van Winkle, are among the earliest of truly American literary figures, and remain required reading for students of literature, and have earned their place in the canon of must-reads for those that enjoy a good story.

In this new edition, The Legend of Sleepy Hollow and Other Stories are all complete and unabridged, and come in a highly produced, elegantly designed clothbound edition. This printing features an elastic closure and a new introduction from Krista Madsen.
About the Author
Washington Irving (1783-1859) was an American writer of short stories, essays, and histories. His most well-known works, "Rip Van Winkle" and "The Legend of Sleepy Hollow," are enduring classics that were originally published in 1819 and 1820, respectively.
Krista Madsen lives in Sleepy Hollow, New York, where she is a consultant for the regional nonprofit Historic Hudson Valley, writes features for the Hudson Independent, records local oral histories, and runs the wordsmithery Sleepy Hollow, Ink. She is also the creator of #SleepyHollowShorts film festival and the author of the novels Degas Must Have Loved a Dancer and Four Corners.