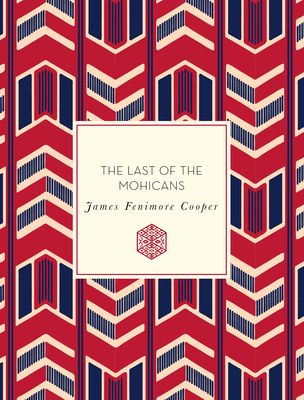 The Last of the Mohicans (Knickerbocker Classics) (Paperback)
Race Point Publishing, 9781631064258, 440pp.
Publication Date: October 1, 2017
Other Editions of This Title:
Paperback (6/3/2018)
Paperback (11/5/2016)
Paperback (2/27/2017)
Paperback (3/9/2014)
Paperback (4/2/2016)
Paperback (2/28/2018)
Paperback (4/20/2018)
Paperback (7/18/2018)
Paperback (3/4/2015)
Hardcover (6/21/2016)
Paperback (9/1/2015)
Paperback, French (10/14/2015)
Paperback (4/2/2016)
Paperback (8/2/2016)
Paperback (1/1/2008)
Paperback (4/18/2018)
* Individual store prices may vary.
Description
In this classic adventure story, frontiersman Natty Bumppo and his Mohican comrades battle hostile Huron warriors in their daring rescue of the kidnapped Munro sisters.  

James Fenimore Cooper's classic novel The Last of the Mohicans is set in the British province of New York during the French and Indian War of 1754-1763. Far and away the most popular volume of Cooper's Leatherstocking Tales pentalogy, this is the thrilling account of a bloody ambush of 500 to 1,500 Anglo-American troops who had honorably surrendered at Fort William Henry.

The Last of the Mohicans shows the ensuing kidnapping of Colonel Munro's two daughters, as well as their daring rescue by frontiersman Natty Bumppo, British soldier Duncan Heyward, and the last two members of the Mohican tribe. Exhilarating and horrifying, this vivid portrayal of life and death on the American frontier is now available as an elegantly designed clothbound edition with an elastic closure and a new introduction.
About the Author
James Fenimore Cooper (1789–1851) was a prolific and popular nineteenth-century American writer who is best remembered for his stirring frontier adventure The Last of the Mohicans. Enrolled at Yale University at age 13 and expelled three years later, he eventually joined the US Navy before launching a successful literary career. His writing consisted primarily of historical fiction about frontier and Native American life, as reflected in his well-known Leatherstocking Tales pentalogy.
Steven Frye is a Ph.D. graduate of Purdue University and Professor of English at California State University, Bakersfield. He the author of Understanding Cormac McCarthy and editor of the 2011 Cambridge Companion to Cormac McCarthy.