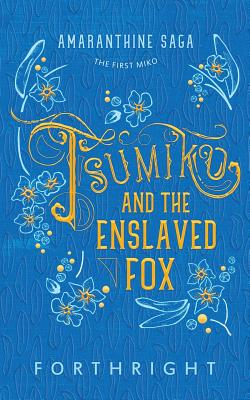 Tsumiko and the Enslaved Fox
Paperback

* Individual store prices may vary.
Description
Tsumiko inherits an ancestral home, a vast fortune, and a butler who isn't exactly human.
Humanity is rocked by the Emergence of a people who call themselves the Amaranthine. They are our myths and legends come to life. Neither human nor animal, yet embracing qualities of both, the inhuman races inspire both awe and fear. Every newsfeed is clogged with updates about the peace process, but some places don't concern themselves with worldly affairs. Like the girls' school run by Saint Midori's of the Heavenly Lights, where Tsumiko Hajime grew up.
A letter from a long-lost aunt names Tsumiko heiress to an ancestral estate and its accompanying fortune. Only the legacy comes with an aloof heirloom: an inhuman butler. Argent has served the Hajime family for centuries, and Tsumiko must renew the generational bond or he'll die. Argent hates her for the hold she has over him, but he craves her soul almost as much as he craves his freedom.
Twinkle Press, 9781631230585, 478pp.
Publication Date: February 22, 2018