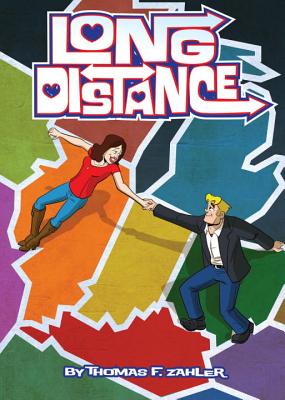 Long Distance (Paperback)
IDW Publishing, 9781631404863, 188pp.
Publication Date: December 29, 2015
* Individual store prices may vary.
Description
While stranded in an airport, Carter and Lee meet and hit it off immediately. Problem is, he lives in Columbus and she lives in Chicago. Can they manage to have a relationship separated by three hundred miles, a time zone, and the entire state of Indiana?
About the Author
Thom Zahler is a northeast Ohio-based comic book artist and writer. He's particularly known for his romantic comedy comics Love and Capes and Long Distance.
Praise For Long Distance…
"Just like in Love and Capes, Thom Zahler does something very impressive in Long Distance. He captures those special moments in a relationship–both big and small–and brings out their humor, passion and joy for all of us to share. Long Distance is your new favorite romantic sitcom that you will absolutely want to binge read." -Scott Weinstein, Co-Producer Weekend Update, Saturday Night Live 


"Thom Zahler perfectly captures the excitement, nervousness, fascination, and fun of new relationships, adding his own pleasantly geeky twist. Romance comics, a sub-genre that died a hard death decades ago, are finally back thanks to Zahler." -Chris "Doc" Wyatt, Head Writer/Supervising Producer, Ultimate Spider-Man,Producer, Napoleon DynamiteWhile