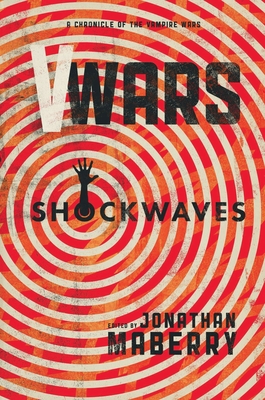 V-Wars (Paperback)
Shockwaves
IDW Publishing, 9781631406409, 384pp.
Publication Date: August 23, 2016
Description
The Vampire Wars are raging. We're all infected. Anyone can turn at any time. Your ally one minute could be at your throat the next. Or you go suddenly crave their blood. V-WARS: SHOCKWAVES chronicles the spread of bloodlust, bloodshed, and violence between the living and the undead. New York Times bestselling author Jonathan Maberry brings the pain along with some trusted allies, including John Dixon, John Skipp, Nancy Holder, Weston Ochse, Yvonne Navarro, Jade Shames, James R. Tuck, Dana Fredsti, Jeff Mariotte, Marsheila Rockwell, Joe McKinney, Jennifer Brozek, Cody Goodfellow, and Mike Watt. The world will bleed.
About the Author
JONATHAN MABERRY is a New York Times best-selling and multiple Bram Stoker Award-winning suspense author, editor, comic book writer, magazine feature writer, playwright, content creator and writing teacher/lecturer. He was named one of Today's Top Ten Horror Writers. His books have been sold to more than two-dozen countries. Among his numerous book and comic credits are the shared-world anthologies V-Wars: Shockwaves and V-Wars: Night Terrors; the X-Files short story anthologies The Truth Is Out There, Trust No One, and Secret Agendas; the V-Wars comic series; and the comic series adaptation of his zombie novel Rot & Ruin; all from IDW Publishing.
Advertisement