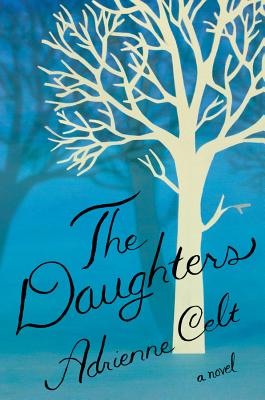 The Daughters
A Novel
Hardcover

* Individual store prices may vary.
Other Editions of This Title:
Paperback (6/7/2016)
Description
Winner of the 2015 PEN Southwest Book Award
In this virtuosic debut, a world-class soprano seeks to reclaim her voice from the curse that winds through her family tree.
Lulu can't sing. Since the traumatic birth of her daughter, the internationally renowned soprano hasn't dared utter a note. She's afraid that her body is too fragile and that she may have lost her talent to a long-dreaded curse afflicting all of the mothers in her family.
When Lulu was a child, her strong-willed grandmother Ada filled her head with fables of the family's enchanted history in the Polish countryside. A fantastical lore took hold—an incantatory mix of young love, desperate hope, and one sinister bargain that altered the family's history forever. Since that fateful pact, Ada tells Lulu, each mother in their family has been given a daughter, but each daughter has exacted an essential cost from her mother.
Ada was the first to recognize young Lulu's transcendent talent, spotting it early on in their cramped Chicago apartment, then watching her granddaughter ascend to dizzying heights in packed international concert halls. But as the curse predicted, Lulu's mother, a sultry and elusive jazz singer, disappeared into her bitterness in the face of Lulu's superior talent—before disappearing from her family's life altogether. Now, in the early days of her own daughter's life, Lulu now finds herself weighing her overwhelming love for her child against the burden of her family's past.
In incandescent prose, debut novelist Adrienne Celt skillfully intertwines the sensuous but precise physicality of both motherhood and music. She infuses The Daughters with the spirit of the rusalka, a bewitching figure of Polish mythology that inspired Dvorák's classic opera. The result is a tapestry of secrets, affairs, and unimaginable sacrifices, revealing a family legacy laced with brilliance, tragedy, and most mysterious and seductive of all—the resonant ancestral lore that binds each mother to the one that came before.
Praise For The Daughters: A Novel…
In this novel, voice and music and history and storytelling and mythmaking and motherhood and protection of the self are in many ways the same: Living animals, changeable and complex, adaptive and perilous and endlessly powerful…. Here is one you should not miss, a gratifying feast in lush, lyrical, and full-throated form.
— Carmen Maria Machado - NPR

After the birth of her daughter, opera sensation Lulu fears a family curse has made her lose her voice, in Celt's lyrical debut novel about the perplexing riddle of inheritance.
— Sarah Meyer - O Magazine

Much of The Daughters is written in a dreamy, mystical key, reminiscent of Alice Hoffman…. I admire the way that Celt's novel acknowledges the radical shift of motherhood on a lusty, dark note, without agonizing about parenting choices or apologizing for the mother's creative or sexual needs.

— Lydia Kiesling - The Guardian

With prose as star-lit and heart-bending as the story itself, The Daughters demands to be read by every sister, mother, daughter, and friend.

— Amy Jo Burns - Plougshares

Celt's family saga—steeped in folklore and vibrating with music—is as much about the power of storytelling as the fraught relationships between mothers and daughters…. A haunting novel with real emotional depth, Celt's psychologically nuanced debut continues to resonate long after the last page has been turned.
— Kirkus Reviews, Starred Review

A lyrical and poetic debut about the strength of storytelling and mother-daughter love.
— Library Journal

Celt's debut is a carefully crafted and mesmerizing look at one family's history…. A beautifully written exploration of the myths and the realities that bind families together that will leave readers eagerly awaiting Celt's next novel.
— Booklist

Celt's writing is lyric, and she paces the novel with careful placement of slow-but-foreboding scenes and sweeping, operatic ones…. The final notes of The Daughters might surprise you, but in the end it''s the journey through song and myth, the cost of motherhood and the price of passion, that will resonate long after the last page.

— Jenn Fields - Denver Post

[D]azzling…. Bouncing back and forth between past and present, The Daughters is a gorgeous, riveting story about family, mythology, and curses. Its dark, dizzying magic practically sings off the page.

— Liberty Hardy - Book Riot

Adrienne Celt's lushly imagined debut novel The Daughters…explores the themes of music, motherhood, and the unshakeable power of family lore in tandem…. Like the mythical rusalka themselves, The Daughters is packed with dangerous beauty; it's an enchanting but powerful read.

— Caroline Goldstein - Bustle.com

[A] dazzling debut…The Daughters is about motherhood and daughterhood, of course, but also relationships and fidelity and music and ambition and talent and compromise and scary-ass Polish folktale witchery.

— Rachel Fershleiser

Fans of folklore-based fiction like The Snow Child, The Great Glass Sea or Mr. Fox would enjoy Adrienne Celt's myth-steeped first novel, which wraps Polish folktales and a family curse over four generations of women…. The Daughters is full of depictions of music and its power.

— BookPage

Brimming with sad, delicious folklore and echoing with the voices of five generations of mothers and daughters in a family shaped by music as much as by tragedy, Celt's debut is enchanting.
— Sarah Cornwell, author of What I Had Before I Had You

A lush song of a book that understands the intertwined beauty and fear of motherhood and daughterhood.
— Caitlin Horrocks, author of This is Not Your City

A story libretto that commands attention from the opening scene. Celt has crafted a modern fairy tale that had me up from my chair in standing ovation.
— Sarah McCoy, New York Times and international best-selling author of The Mapmaker's Children

Gorgeous. The Daughters is lush and dreamy and strange, and it will make you feel like a beautiful witch has put you under a sinister spell.

— Katie Coyle, author of Vivian Apple at the End of the World
Liveright, 9781631490453, 272pp.
Publication Date: August 3, 2015
About the Author
Adrienne Celt's work has been published in Esquire, the Kenyon Review, the Rumpus, and elsewhere, and she holds an MFA from Arizona State University. Her work has been awarded the PEN Southwest Book Award, an O. Henry Story Prize, and a Glenna Luschei Prairie Schooner Award. She lives in Tucson, Arizona.
Lulu believes the function of stories is to "teach our brains to dream." What do you think is the purpose of storytelling in this narrative?
Do you think John really suspects Kara is not his own daughter? If so, why do you think he chooses not to confront Lulu?
Compare the myth of the rusulka with the tale of the dark figure who approaches Greta in the forest; what do each of these suggest about Lulu's legacy, and her fate as an artist and mother?
Lulu seems deeply aware of her sensory surroundings, and is particularly sensitive to touch and sound. Her spine "cracks" as she shifts in her chair, sound "breaks into brittle sheets of paper," a voice is "spongelike;" what do you think this reveals of her character?
Before giving birth, Lulu often describes her body as "tightly wound," but after having Kara her body is loosened, expansive, "cracked open." What does this seem to suggest of Lulu's experience of motherhood?
When Lulu says of John that he "makes the world what he wants it to be," what do you think she means? How would you describe John?
Did you enjoy the structure of the narrative? How do you think the back and forth movement emphasizes or mirrors certain themes of the novel?
Why do you think Sara leaves Ada and Lulu behind? What effect does her absence have on Lulu?
Often the stories told in the novel—from Ada's rich folktales and Sara's playful games to Lulu's childhood fantasies—take an unexpected turn. Why do you think that is?
How does Ada handle her grief over losing Greta, and the loss of her home in the wake of war? How does her grief compare to Lulu's?
What do you make of the differences in Greta's story when Ada and Sara tell it?
Why does John's rabbit story hold such significance for Lulu? What does it seem tell her about him, about their relationship?
Which character do you sympathize with most in the story?
How did you feel about the ending? Do you feel hopeful for Lulu and her relationship with Sara? Her relationship with Kara?
or
Not Currently Available for Direct Purchase