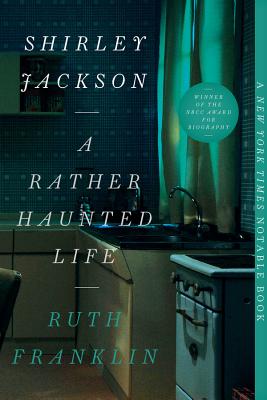 Shirley Jackson (Paperback)
A Rather Haunted Life
Liveright Publishing Corporation, 9781631493416, 624pp.
Publication Date: October 10, 2017
* Individual store prices may vary.
Description
Winner of the Edgar Award in Critical/Biographica Winner of the Bram Stoker Award for Superior Achievement in Nonfictio ANew York Times Notable Book of 2016 AWashington Post Notable Nonfiction Pick of 2016 AnEntertainment Weekly Best Book of 2016 ATime Magazine Top Nonfiction of 2016 ASeattle Times Best Book of 2016 AKirkus Reviews Best Book of 2016 An NPR 2016's Great Rea ABoston Globe Best Book of 2016 ANylon Best Book of 2016 ASan Francisco Chronicle Best Book of 2016 ABooklist 2016 Editors' Choice In this "thoughtful and persuasive" biography, award-winning biographer Ruth Franklin establishes Shirley Jackson as a "serious and accomplished literary artist" (Charles McGrath, New York Times Book Review).