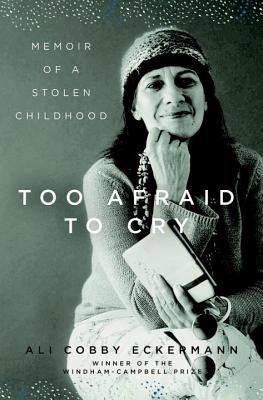 Too Afraid to Cry (Hardcover)
Memoir of a Stolen Childhood
Liveright, 9781631494246, 224pp.
Publication Date: March 6, 2018
* Individual store prices may vary.
Description
Stolen from her family as an infant, a prize-winning poet recounts her arduous journey to reconnect with the Aboriginal culture of her birth.
In
Too Afraid to Cry
, Ali Cobby Eckermann—who was recently awarded the Windham-Campbell Prize, one of the most prestigious literary awards in the world—describes with searing detail the devastating effects of racist policies that tore apart Indigenous Australian communities and created the Stolen Generations of "adoptees," Aboriginal children forcibly taken from their birth families. Told at first through the frank eyes of a child whose life was irretrievably changed after being "adopted" into a German Lutheran family,
Too Afraid to Cry
braids piercingly lyrical verse with spare prose to tell an intensely personal story of abuse and trauma. After years of suffering as a dark-skinned "outsider," Eckermann reveals her courageous efforts to reconcile with her birth family and find acceptance within their Indigenous community.
Too Afraid to Cry
offers a mirror to America and Canada's own dark history of coerced adoption of Native American children, and the violence inflicted on our continent's Indigenous peoples.
About the Author
Ali Cobby Eckermann is an award-winning author who has toured the United States several times, most recently in connection with Yale's Windham-Campbell Prize. She lives in Adelaide, Australia.
Praise For Too Afraid to Cry: Memoir of a Stolen Childhood…
The memory blanket surrounding each of us is woven by the ancestors, begun before the child is a curled dream within the mother. When a baby is taken by force from its mother, the blanket is damaged. Pieces lost. The child will then be a wanderer until s/he finds the pieces and puts them back together. Ali Cobby Eckermann's memoir is a memory blanket, put back together after many treacherous journeys. The weaving material is lyrical poetry, that deftly winds the story pieces together. This is an essential story, one everyone needs to hear.
— Joy Harjo, Mvskoke poet, musician and performer, and author of Crazy Brave

Simple prose belies a heavy heart in this straightforward but subtly heartbreaking chronicle of trauma and tragedy by poet Eckermann (Ruby Moonlight, 2015, etc.), a winner of the Windham-Campbell Prize. . . . A subdued memoir about shouldering pain, owning decisions, and finding a voice.