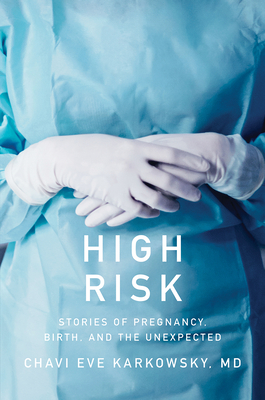 High Risk (Hardcover)
Stories of Pregnancy, Birth, and the Unexpected
Liveright, 9781631495014, 312pp.
Publication Date: March 10, 2020
* Individual store prices may vary.
Description
A doctor's revelatory account of pregnancy and the complexity of reproductive life—and everything we lose when we don't speak honestly about women's health.
"My work offers a window into the darkest and lightest corners of people's lives, into the extremes of human experience," writes Dr. Chavi Eve Karkowsky in High Risk, her timely and unflinching account of working in maternal-fetal medicine—that branch of medicine that concerns high-risk pregnancies. Whether offering insight into the rise in home births, the alarming rise in America's maternal mortality rate, or the history of involuntary sterilization, Karkowsky offers a window into all that pregnancy, labor, and birth can entail—birth and joy, but also challenge and loss—illustrating the complexity of reproductive life and the systems that surround it. With historical insight and journalistic verve, Karkowsky unpacks what is involved for women, for a family, and for us as a society; and explores what's at risk when these aspects of medicine remain clouded in mystery and misinformation.
About the Author
Chavi Eve Karkowsky, MD, is a maternal-fetal medicine physician working in New York City. Her writing has been published in Slate, the Daily Beast, the Atlantic, and the Washington Post.
Praise For High Risk: Stories of Pregnancy, Birth, and the Unexpected…
In addition to graphic accounts of complications, Karkowsky also examines how pregnancy care is evolving—not always for the better.... Karkowsky urges better communication between doctors and nurses and doctors and patients, especially in conveying tragic news. She also makes frequent references to her own experiences as a wife and mother, subject to some of the risks she describes. A solid primer on pregnancy risks as well as a cogent plea for progress to make childbirth even less perilous.