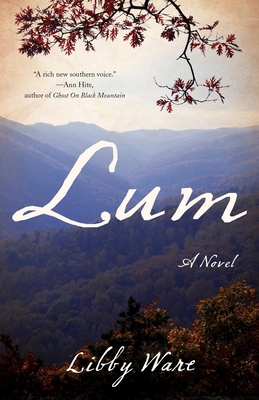 Lum
Paperback

* Individual store prices may vary.
Description
Lum has always been on the outside. At eight, she was diagnosed with what we now call an intersex condition and is told she can't expect to marry. Now, at thirty-three, she has no home of her own but is shuttled from one relative's house to another--valued for her skills, but never treated like a true member of the family. Everything is turned upside down, however, when the Blue Ridge Parkway is slated to come through her family's farmland. As people take sides in the fight, the community begins to tear apart--culminating in an act of violence and subsequent betrayal by opponents of the new road. However, the Parkway brings opportunities as well as loss.
She Writes Press, 9781631520037, 224pp.
Publication Date: October 20, 2015
Lum relies on her family for lodging. Discuss how the theme of home and homelessness fits into the novel.
Lum and others in the book are considered "freaks." But many people in the community are prejudiced and judgmental and unkind—and don't see anything freakish about themselves. Discuss.
Friendships define Lum's life. Are her friends her real family?
How does this novel portray mothers?
What role do books play in this novel?
How much historical fiction have you read that includes minorities? How much fiction have you read that includes intersex characters?
How does this book inform your understanding of history?
Place is critical to Lum—both the book and the character. Could this novel have taken place elsewhere?
What do you consider the turning point for Lum in the story, the key moment when she is able to be herself, on her own terms? What other characters live on their own terms?
The scene at the carnival in which Lum looks at other "freaks" changes Lum. She is no longer one of the exceptions but part of the crowd. But the experience disturbs her. Do you think Lum will continue to rely on her postcards for community and solace after this experience at the fair?
How does this novel treat the subject of difference and being an outsider?
In this novel, food and alcohol play critical roles, freeing some, enslaving others. Discuss.
Lum's family is deeply tied to their land. Are they as tied to one another? Why or why not?
What do you believe life was like for women in general at this time in history?
In the opening scene of the novel, a car struggles up a road with potholes. How is this symbolic? What do you think the last scene portends?
What do you hope for Lum?