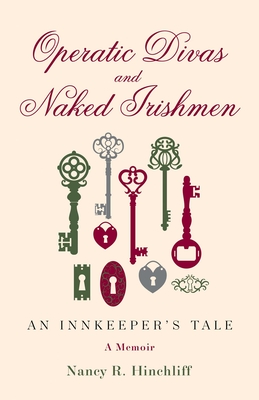 Operatic Divas and Naked Irishmen (Paperback)
An Innkeeper's Tale
She Writes Press, 9781631521942, 240pp.
Publication Date: June 6, 2017
* Individual store prices may vary.
Description
In 1994, at the age of 64 with no business experience and very little start-up money, Nancy Hinchliff buys a turn-of-the-century mansion in Louisville, Kentucky and turns it into a charming Victorian Inn. Through sheer tenacity, she learns the business while successfully coping with one mishap after another. An admittedly asocial retired school teacher, she reinvents herself as an Inn keeper. The reader is drawn into this humorous and engaging tale as the author wields her way around cantankerous contractors, harrowing housekeepers, and no shortage of strange and interesting guests and events. Through her collected stories, Hinchliff gives readers a personal, in-depth, and honest look at what it's like to be an inn keeper as she candidly describes her twenty-year journey of self discovery.