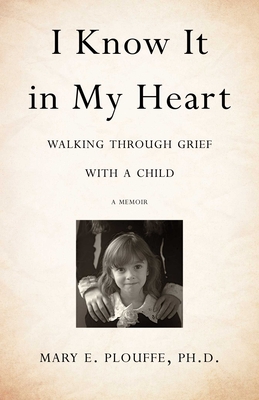 I Know It in My Heart (Paperback)
Walking Through Grief with a Child
She Writes Press, 9781631522000, 256pp.
Publication Date: May 2, 2017
* Individual store prices may vary.
Description
A three-week adventure becomes a tragic dilemma for a loving sister, a motherless child, and a terrified father facing unimaginable loss together and using their relationships with one another to survive. I Know It In My Heart: Walking through Grief with a Child explores the impact of early parental loss, the evolution of grief from toddler to teenager, and the devastation of adult sibling loss. Told by Mary E. Plouffe--a grieving sister who is also a psychologist--the story is more than a memoir; it is an exploration of childhood and adult grief, and how family relationships can weave them into healing. Parents, therapists, and anyone else who wants to see loss though the eyes of a child will find useful information here for guiding children through loss, and understanding how those losses impact them as they grow. Narrated with professional wisdom steeped in personal pain, I Know It In My Heart brings us all a step closer to understanding, resilience, and healing.