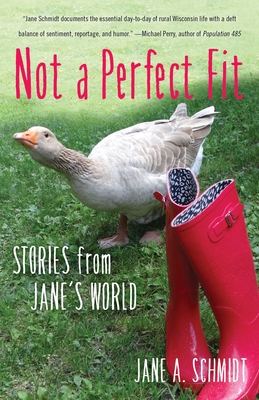 Not a Perfect Fit: Stories from Jane's World (Paperback)
Stories from Jane's World
She Writes Press, 9781631522062, 328pp.
Publication Date: April 11, 2017
Description
Not a Perfect Fit is a collection of stories that are laugh-out-loud funny one minute and thought-provoking the next. Stories range from Schmidt's experience living off-grid as the only English woman in an Amish neighborhood to family trips that are remarkably similar to National Lampoon's Vacation. Through it all, she manages to rise above the many challenges she faces--inspiring and entertaining her audience along the way. Filled with animal antics, gratitude, mishaps, and madcap adventures, Not a Perfect Fit's tell-all, single-girl-gone-country, down-home stories give readers permission to laugh and cry--and, most important, to carry on.
Advertisement