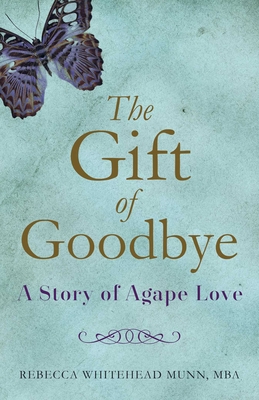 The Gift of Goodbye (Paperback)
A Story of Agape Love
She Writes Press, 9781631522307, 280pp.
Publication Date: July 18, 2017
Description
Have you faced the loss of a parent, struggled with how to say goodbye? Have you felt the depth of pain of the loss, not knowing where to turn or how to cope? Have you questioned your faith and let fear take over in times of loss? Are you comfortable in your skin or still try to fit in?
Rebecca Whitehead Munn, a mother of two children under the age of five, is going through a divorce when she discovers that her mother, 3,000 miles away, has been diagnosed with terminal cancer. In The Gift of Goodbye, she shares how this experience led to a heart-opening expansion, and encourages readers to believe that they, too, can form new beliefs and new connections and elevate their difficult experiences to a higher level of authenticity. The story is her account of living through two major life transitions within a three-year span, and the resulting shift she made in the process--due to the lasting gift of love from her now-deceased mother, her courage, and the choice she made to expand into more of who she was at her core as everything about life as she knew it changed.
Advertisement