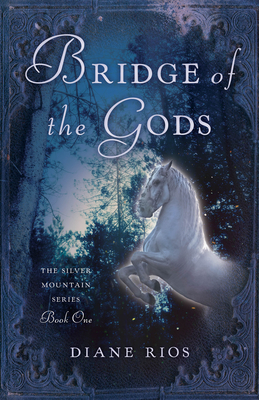 Bridge of the Gods
The Silver Mountain Series, Book One
Paperback

* Individual store prices may vary.
Description
Twelve-year-old Chloe Ashton is an only child living in the remote wilderness of Oregon. She spends her days happily exploring the forests around her home, and is astonished to find the animals seem to know her, to follow her, and even try to speak to her. When a family tragedy results in Chloe's abduction and sale to the vagabonds, she is taken deeper into the woods, and finds out just how much the animals know. Set at a time when technology is first touching the west, there is an evil rising in the land. The country is under attack, and all creatures, man and beast, must hide. The old legends speak of an ancient, natural magic deep within the mountains and rivers, and as Chloe struggles to survive, she finds that it still exists deep within the forests. Friendship can be found even in the darkest of places, and it doesn't always come in human form. Bridge of the Gods is a novel for all ages about the magical power of nature, and of finding friendship in the darkest of places.
She Writes Press, 9781631522444, 344pp.
Publication Date: August 15, 2017