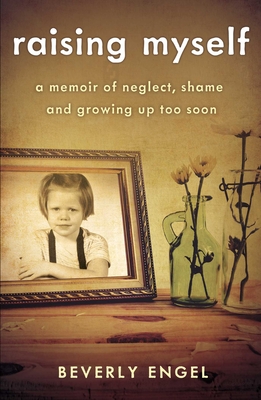 Raising Myself
A Memoir of Neglect, Shame, and Growing Up Too Soon
Paperback

* Individual store prices may vary.
Description
No one could have imagined how as a child Beverly Engel could have managed to become who she is today--an internationally known expert on abuse recovery and the best-selling author of twenty-two self-help books. This is the raw, candid story of how she made her way in the world in spite of her mother's neglect, unreasonable expectations and constant criticism; in spite of being sexually abused, first at four years old and then at nine; and in spite of being raped at twelve.
Raising Myself takes readers on a remarkable journey, showing us how Engel, who was basically on her own from the age of four, learned how to cope with a neglectful, narcissistic mother while being surrounded by a cast of characters that included eccentrics and misfits, a religious fanatic, child molesters, rapists, and hoodlums. It is a soul-searching memoir about how she came dangerously close to the edge of becoming a child molester, a criminal, and a suicide, and how she battled her inner demons and struggled to keep her heart open and to "reinvent" herself so she could follow her dream of making something of herself. Powerfully inspiring and unflinchingly honest, Raising Myself is a story of remarkable resilience and insight.
She Writes Press, 9781631523670, 320pp.
Publication Date: April 3, 2018