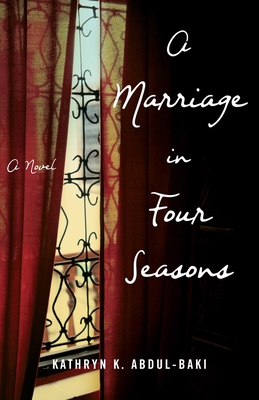 A Marriage in Four Seasons
Paperback

* Individual store prices may vary.
Description
After a devastating stillbirth and longing for a second child, English professor Joy explores Granada, Spain, hoping to ease her heartbreak and rekindle her relationship with her husband, Richard. Instead, their trip leads to an erotic interlude between Joy and a handsome stranger--and Richard, filled with disappointment at his disintegrating marriage, embarks on an affair with vivacious Belinda, their tryst unfolding in a series of cheap hotel rooms. After learning of Richard's affair, Joy divorces him and moves to Virginia. Despite her lingering bitterness over his infidelity, Joy is inspired by the centuries-old love story between Sultan Suleyman and his Russian concubine, Roxelana, and in traveling to Istanbul with Richard finds herself attracted to him anew. However, Richard has a confession: Belinda, although out of his life for several years, has had his daughter--a now-three-year-old named Karma--and, critically ill, has asked that Richard and Joy take Karma. Joy agrees to travel to Tunisia with Richard--and when they arrive, Belinda divulges the shocking truth about her daughter to Joy.
She Writes Press, 9781631524271, 304pp.
Publication Date: November 20, 2018