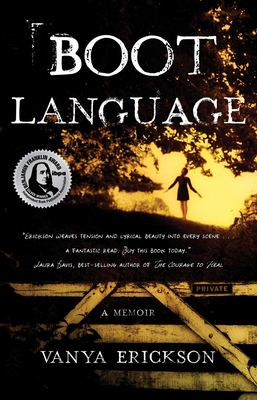 Boot Language
A Memoir
Paperback

* Individual store prices may vary.
Description
From the outside, Vanya's childhood looked idyllic...
WINNER, 2019 Next Generation Indie Books (Memoir: Overcoming Adversity)
She rode horses with her father in the solitude of the Sierra Nevada Mountains and attended flamboyant operas with her mother in the city. But life for Vanya and her family turned dark when ghosts from her father's service on a Pacific destroyer in World War II tore her family apart.
Set in postwar California, this is the story of a girl who tried to make sense of her parents' unpredictable actions--from being left to lie in her own blood-soaked diaper while her Christian Scientist mother prayed, to refusing to get medical help while watching her father writhe on his bed in the detox ward, his hands and feet tethered with leather straps--by immersing herself in the beauty and solitude of the wilderness around her.
It was only decades later when memories began to haunt her, that Vanya was able to look back with unflinching honesty and tender compassion for her family and herself.
Boot Language shines a light in the darkness so that others can find their way
This spellbinding memoir offers encouragement and hope to those who are:
in a dysfunctional family,
experiencing or navigating emotional abuse,
in a relationship with an abused partner or child, or
simply looking to find happiness in spite of their past.
Erickson's story shines a light in the darkness so that others can find their way to heal the past. In this elegant, haunting narrative, she invites us to witness it all--from the gripping, often disturbing, truths of her childhood to her ultimate survival.
Boot Language uplifts the reader with the knowledge that it is your responses to life's adverse circumstances that make all the difference; and that by facing your past you can find the inner strength to permanently discover that you can transform your life.
While Erickson's memories would never completely disappear, they no longer held her in their grip. They have importance. They became an integral part of her life, leading her to become a successful teacher, author, and speaker, helping countless women and teens come to terms with their past.
Order your copy today and begin reading this disturbing, heartbreaking, and ultimately inspiring memoir.
She Writes Press, 9781631524653, 192pp.
Publication Date: August 21, 2018