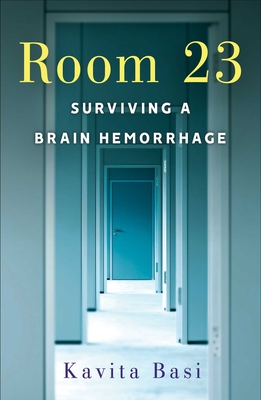 Room 23
Surviving a Brain Hemorrhage
Paperback

* Individual store prices may vary.
Description
Kavita Basi had a wonderful life--a job she enjoyed, a wonderful family, and seemingly perfect health. Then an unexpected event took place and turned her entire world upside down.
In Room 23, Basi chronicles her time suffering from a subarachnoid hemorrhage--bleeding in the area of the skull surrounding the brain. With this diagnosis, Basi went from being healthy and happy to battling a condition with a 50 percent mortality rate. Following her challenging journey through near death and recovery, this memoir takes an exciting, interactive approach, using QR codes within the chapters so readers can transport themselves to the timeline of what Basi was doing at each moment of her experience, either linking to an Instagram post or video blog--bringing her struggles, and ultimate triumph, alive.
10% of profits will be donated to the Brain & Spine Foundation .
She Writes Press, 9781631524899, 256pp.
Publication Date: November 6, 2018